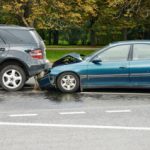 Nothing can prepare you for being the victim of an accident caused by the negligence of another. An injury resulting in life altering conditions such as paralysis, loss of use, permanent disability and long term medical conditions is termed a catastrophic injury. The result an injury of this type will have on your life will be severe and your life will never be what it was prior to the injury. If you, or a loved one, have been severely injured in an accident you may be entitled to medical benefits, damages and financial compensation according to Pennsylvania personal injury law. Consulting with a Philadelphia personal injury attorney is a wise move as you have rights and they need to be protected.
Accidents Causing Catastrophic Injuries
Severe and life changing injuries can be induced by many types of accidents including:
Auto accidents including motorcycle and trucking accidents
Child injury claims
Premises liability accidents including slip and fall accidents and animal attacks
Workplace accidents and injuries
Wrongful death
While these are some of the more common types of accidents causing injuries there are others. Examples are assaults, sexual assaults, burn injuries, nursing home injuries, treatment center injuries, airline accidents, medical malpractice, birth injuries, mass transit accidents and child abuse. Our team of Philadelphia, PA injury lawyers have experience handling them all and will use that experience to get you the maximum benefits and compensation.
Types Of Catastrophic Injuries
Amputation
Back and neck injuries
Bone injuries
Brain and head injuries
Joint and connective tissue injuries
Organ injuries
Nerve injuries including paralysis
Spinal cord injuries
Any of these injuries, as well as others, may entitle you to compensation according to Pennsylvania personal injury law. It makes sense for you to consult with an attorney handling personal injury claims regarding your rights and how to protect them.
Determining The Value Of Your Personal Injury Claim
Not all personal injury claims are the same, even if the type of accident and damages are similar. One of the most important aspects of a personal injury claim is accurately and effectively determining the fair and full dollar amount of your claim. This should only be done by an experienced Philadelphia, Pennsylvania personal injury attorney. It will not be done by the liable parties insurance carrier. They may approach you after the accident and offer you a quick and easy lump sum settlement which only benefits them and not you.
Several factors need to be thoroughly analyzed in order to properly establish what your claim is worth. These factors are: current lost wages, future lost wages, vehicle repair costs, current and future medical, therapy and rehabilitation costs as well as pain and suffering (if applicable). Also, the full extent of your injuries may not present themselves until after many weeks, and in some cases months, following the accident. One of the most important things you should do after the accident is get appropriate medical care. Failure to do so, even if you feel ok, can impact your ability to receive benefits later on as your case progresses. Rest assured that our Pennsylvania injury attorneys will do everything necessary to establish the full dollar value of your claim and will do everything in their power to get those benefits for you and your family.
Pennsylvania Personal Injury Claim Statute Of Limitations
Every state in the country has a time frame from date of injury or death that allows you to file a personal injury lawsuit. If that time frame comes and goes you will most likely not be able to file a personal injury claim. This time frame is referred to as the Statute of Limitations. Per current Pennsylvania injury laws that time frame is 2 years. This means that you have 2 years from the date of injury, or date of death, to file a personal injury, auto accident, workers' compensation or wrongful death lawsuit.
If your injury was brought on by a New Jersey state government employee, or state agency, you must file a formal claim within 90 days of the accident or injury. From there you must wait at least 6 months to file the lawsuit and ultimately have 2 years to file the claim as with other Pennsylvania injury cases.
Contact A Philadelphia Personal Injury Attorney For A Free Consultation
Following an accident that results in severe and debilitating injury you may face seemingly insurmountable medical bills, therapy costs, surgery expenses and medication costs. In addition, you may suffer financial instability due to being unable to work and you may require long term medical care. Do not face this tragic situation alone. Call our Philadelphia personal injury attorneys for a free consultation. We proudly serve those injured in all of Southeastern Pennsylvania.