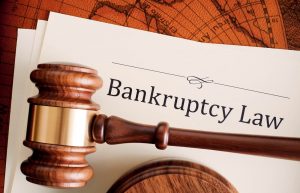 Many people mistakenly see bankruptcy as a sign of personal failure. We do not agree. The Chapter 7 bankruptcy lawyers at our firm represent clients who need to eliminate credit card debt, and get their lives back on track with Chapter 7 debt relief. Unexpected illnesses and job losses happen. Our Pennsylvania bankruptcy lawyers want you to know that filing for Chapter 7 bankruptcy may help in important ways. If you follow the court plan to discharge debt, you may be able to build a very good credit rating within a year. When you file for Chapter 7 bankruptcy, an automatic stay goes into effect. That means that creditors may not contact you at home or in your workplace any more. To meet with an experienced Philadelphia bankruptcy lawyer please contact us for a free initial consultation. We may be able to help stop foreclosure with an early intervention.
Skilled Pennsylvania Bankruptcy Representation
When we accept a personal bankruptcy case, we need a good understanding of your financial circumstances, so that we can provide thorough, appropriate counsel. All Chapter 7 Bankruptcy cases are subject to the Means Test which compares your income to the median income in Pennsylvania for your household size. If your income falls below the median income in PA, based on your family size, you will probably easily qualify for Chapter 7.
The law governing Chapter 7 bankruptcies is complex, and constantly changes. We recommend you retain a qualified Philadelphia, PA bankruptcy attorney to help you determine if Chapter 7 or Chapter 13 bankruptcy is right for you, help you. We can help you with the complicated paperwork, and represent you in court.
Helping You Build a Brighter Future
Our Pennsylvania bankruptcy and debt relief lawyers can help you plot a course of action which will help you look forward to the future. The Philly bankruptcy attorneys at Perloff Law have helped many families start over through bankruptcy. Please click here to contact our Philly bankruptcy attorneys.

The Philadelphia County bankruptcy attorneys on our team offer effective legal representation to those in need throughout the entire Philadelphia metro area.