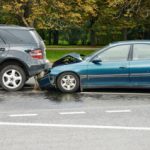 Being injured in a car, truck or motorcycle accident in can change your life forever. In a split second you may suffer severe, debilitating and life altering, injuries. These injuries may entitle you to medical benefits, damages and financial compensation according to existing New Jersey auto accident laws and statutes. Please click here to contact our injury attorneys handling auto accidents in Pennsylvania.
As they are licensed in both states they serve the Allentown, Philadelphia.

Common Pennsylvania Auto Accidents

There are literally dozens of types of auto accidents one can be injured in. Some common
accident types are rear end collisions, head-on collisions, side impact (T-Bone accidents),
intersection accidents, motorcycle accidents, commercial vehicle accidents, pedestrian
accidents and drunk driving accidents.

Regardless of the actual type of accident you were involved in you have rights. To discuss your
rights, how to protect them and how our Philadelphia auto accident attorneys will get you the
maximum benefits and financial compensation contact our car accident lawyers serving PA & NJ at
once.

Benefits In Pennsylvania Auto Accidents

Shortly after the accident you may be approached by the liable parties insurance company
regarding a quick and easy lump sum settlement. This benefits them, not you or your family.
The settlement you are offered will most likely not take into consideration the full dollar value of
your claim. By retaining an experienced Philadelphia car accident attorney you will be assured
that the full and total dollar amount of your claim will be determined by including factors such as:

1) Current and future medical expenses
2) Current and future lost wage compensation
3) Diminished quality of life
4) Mental anguish and distress
5) Pain and suffering compensation (if applicable)
6) Property damage benefits
7) Survival benefits (if someone was killed in the accident)
8) Vehicle repair costs
9) Wrongful death benefits (if someone was killed in the accident)

Taking into account each of these is of the utmost importance if you are to get the full, fair and
just amount of benefits and financial compensation following your accident. Our Pennsylvania, Philadelphia car
accident lawyers will stop at nothing to obtain the best possible outcome for your case.

Where Auto Accidents Occur

New Jersey, also known as the 'Garden State' has tens of thousands of miles of highways,
interstates, rural roads, surface streets and turnpikes. Some of the more congested also have a
higher than normal accident and fatal accident rate. These are the New Jersey Turnpike, the
Garden State Parkway, the Atlantic City Expressway, Interstate 295, Interstate 80, Route 9,
Route 22, Route 35, Route 47, Route 49 and Route 295. If you, or a loved one, were injured in
an auto accident on any of these New Jersey road or any other NJ roads please do not hesitate
to contact our New Jersey car accident attorneys for a free consult.

What To Look For In A New Jersey Car Accident Attorney

The attorney you choose to handle your accident and injury claim makes a huge difference
regarding the outcome of your case. When looking for a personal injury attorney there are a few
attributes you should consider. The first is experience. You should retain an experienced New
Jersey car accident attorney who focuses their entire practice on serious personal injury cases.
Having a general practice lawyer who dabbles in accident claims is not a wise move. After a car
accident your career, financial stability, health and quality of life can all be impacted by the
outcome of your case. With this in mind so choosing the right auto accident attorney is
imperative.

Another attribute is how long they have been in practice. Our team of New Jersey car accident
lawyers have been handling motor vehicle accident cases in all of New Jersey for many years.
We are an experienced New Jersey trial attorneys and are more than willing to take your case
to trial if a fair and just settlement cannot be agreed upon.

New Jersey No-Fault And Personal Injury Protection Laws

New Jersey is a 'No-Fault' state in terms of non-commercial auto accidents. According to New
Jersey Personal Injury Protection (PIP) Laws, PIP pays for an accident victims medical,
rehabilitative and living expenses after suffering an injury in a non-commercial vehicle auto
accident or motorcycle accident in New Jersey. PIP coverage comes into effect no matter who
was at-fault in the accident. New Jersey has two unique options for how PIP operates in the
state: health insurance as the primary medical coverage, and lawsuit restrictions.

New Jersey UMUIM Laws

New Jersey has underinsured motorist laws in place to compensate auto accident victims who
are involved in car accidents with drivers who have inadequate insurance to pay for the resulting
damage. Standard underinsured motorist coverage provides a driver with compensation for
medical treatment and property repair when the following situations arise:
1. A driver who did not have sufficient liability insurance at the time of the accident to
cover all related damage

2. An at-fault driver who had insurance at the time of the accident, but her insurance
agency refuses to provide coverage for any damages
By contrast, New Jersey uninsured motorist coverage typically compensates accident victims for
medical expenses and loss wages as a result of being injured in a car accident with an
uninsured driver. For instance, a motorist suffering injuries due to a hit-and-run accident can file
a claim against his own insurance carrier to be compensated for medical related expenses in
seeking care to treat his injury. Basically, uninsured motorist coverage is the term used when a
driver insures himself against someone who has no insurance coverage at all.

The Cost To Hire A New Jersey Auto Accident Lawyer

A very common concern after an accident is what legal fees are associated with an accident
claim, how are they paid as well as who pays them. Our New Jersey auto accident attorneys
handle all accident, injury, premises liability, workers' compensation and wrongful death cases on a contingency fee basis. This means that there are no legal fees unless we recover for you and your family. Between that and the free consultation there is no reason not to contact us to discuss your claim immediately.

Statute Of Limitations In NJ Auto Accidents

New Jersey law allows up to 2 years to pass before you lose the right to file an auto accident, personal injury or wrongful death lawsuit. The 2 year window begins from the date of accident, injury or death. Do not wait nearly that long as the more time that passes the more difficult it will become to obtain the benefits and compensation you, and your family, are entitled to.

Contact Our Experienced New Jersey Car Accident Attorneys

New Jersey personal injury law allows 2 years from the date of your auto accident to file an auto accident injury lawsuit. If wrongful death was a result of the accident the time frame is also 2 years from date of death to file a lawsuit. However, it is not advisable to wait nearly that long. Please contact our New Jersey car accident lawyers today to discuss your case. You have rights that need to be protected. We offer free consultations and charge no fee unless we recover for you.
With offices located throughout PA & NJ we serve both states.