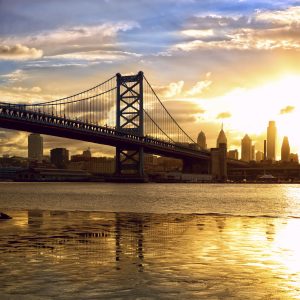 The phrase 'filing bankruptcy' has always had a negative social stigma attached to it. Many large financial companies have lobbied and spent tremendous marketing dollars on spreading the idea that filing for bankruptcy is a "cop out" or for lazy or irresponsible people. The fact is, financial situations change, and often times due to this what we once budgeted for is no longer a reality. The true reality is that bankruptcy law and filing for personal bankruptcy is a way to get out of the debt, and in many cases pay all or just a reduced amount of the old debt, but to do so in a way that makes sense for everyone involved. If you and your family is enduring any type of financial strain due to COVID, loss of job, change in martial status, credit card debt or medical bill debt please call our Pennsylvania bankruptcy lawyers for a free case review. Our Philadelphia County bankruptcy law office handle bankruptcy cases throughout Pennsylvania. Please contact us now to discuss your options or debt relief. You can also visit @philadelphiabankruptcylawyers to begin your free case analysis.
Most people have been told that filing for bankruptcy will destroy your credit, when in fact most cases result in better credit score recovery in a quicker time frame,
It is best to have your individual situation evaluated by an experienced Pennsylvania bankruptcy attorney to determine the best course of action for you.
In the Commonwealth of Pennsylvania there are two basic types of personal bankruptcy filings:
In general, filing for either type of personal bankruptcy can help with some or all of the following:
Keep your house after bankruptcy and prevent foreclosure
Keep your car after bankruptcy and prevent vehicle repossession
Restructure house, rent, mortgage or car payments
Stop creditor harassment (calls and letters)
Stop paycheck garnishment from the IRS
Stop bank account levies
Stop most civil lawsuits immediately
Rebuild your credit
Help with child support arrears
If you are in financial trouble due to a change in a situation or any other reason and want to take a look at a responsible fresh start bankruptcy filing may be for you. Call our Philadelphia bankruptcy lawyers today to schedule a free consultation and discuss the available options to you.
Serving the Abington, Bristol, Broomall, Chester, Doylestown, Kennett Square, Media, Norristown, Philadelphia and Upper Darby areas.