Perloff Law
Pennsylvania Law Firm and Legal Services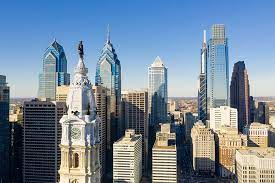 In today's economy, many Pennsylvania residents may face difficult times financially. For a variety of reasons such as job loss or divorce you may be facing financial issues such as wage garnishment, tax liens, foreclosure and automobile repossession. In addition, you may be enduring nonstop and constant phone calls and harassment from creditors. It is important to know that no matter how daunting your financial situation seems there is hope. You may be able to obtain financial relief in the form of filing for bankruptcy. Connecting with our Philadelphia bankruptcy lawyers is a wise move as they will explain all viable options to you. Please contact our Philadelphia, Pennsylvania bankruptcy attorneys by clicking here. You can also visit @philadelphiabankruptcylawyers to arrange your free case evaluation. 
With an office in Center City we serve all of Philadelphia County.
Benefits Of Filing Bankruptcy 
At Perloff Law our Philadelphia bankruptcy lawyers represent individuals, couples and families throughout all of in a wide range of legal topics related to bankruptcy and debt relief:
Both include relief from credit card and medical debt. Bankruptcy can also prevent foreclosure, car repossession as well as stop creditor harassment.
The journey to financial stability can seem overwhelming at times. At Perloff Law we are dedicated to the timely, affordable resolution of our clients' legal problems. Our Philadelphia, Pennsylvania bankruptcy attorneys work tirelessly to seek the best possible results on behalf of clients, who in return have wholeheartedly referred friends and family to our offices.
Providing personal service with attention to detail is our primary concern. Our Pennsylvania debt relief lawyers and staff are trained to communicate effectively with each other as well as every client. It is imperative that you are aware of all viable options so that you can make the best decision possible for yourself and your family.
Empowering our clients to understand all possible options before making decisions that will affect their futures is of utmost importance at Perloff Law.
Why Hire A Philadelphia Bankruptcy Attorney
These days, there are financial challenges all around us. There are millions of people in the United States alone who are working hard just to keep their financial heads above water. But there are also a lot of people who just want to give up and file for bankruptcy. In the state of Pennsylvania, filing for bankruptcy is not as easy as the television commercials would have you believe. It is a complicated process, and you should hire a lawyer to help you take care of it.

If you want to find a lawyer to hire and divorce your spouse, then that may also be a good time to look into a bankruptcy attorney as well. Divorce can leave you financially strapped, but good planning can prevent it from ruining you completely. When you hire a good attorney, your best interests will be represented from the beginning of the bankruptcy process to the end.

Filing for bankruptcy is much more difficult than filling out a few forms and then waiting. There is a long list of federal laws that you have to navigate if you want to have the process done right. The first thing you have to determine is what type of bankruptcy you want to file; chapter 7, chapter 11 or chapter 13. Right away, you can see the need for an experienced attorney. There are several significant differences between these two methods that you would need to consider before making your final decision. A Pennsylvania bankruptcy lawyer can help you see the differences and make the right choice. In the state of Pennsylvania, there are certain things that can be exempt from bankruptcy. Contrary to popular belief, a consumer does not lose everything when filing for financial restructuring.

Some of the items included as exemptions in the state of Pennsylvania include:


Homestead: Filing bankruptcy can allow you to protect up to $25,150 in home equity. Should you have less equity than that, the trustee cannot touch your house. A Philadelphia, Pennsylvania bankruptcy lawyer can unlock some advanced options (such as a tenancy of the entirety). This can stretch this exemption even further.
Motor vehicle: If your vehicle has less than $4,000 in equity, the federal exemptions protect it. Most people have practically no equity in new cars. Used cars might have substantial equity, but they have almost no financial value.
Personal property: Jewelry, electronics, furniture, and other household goods are exempt. These exemptions normally have value ceilings. But most used personal property has almost no value. A $1,000 television set might fetch only $100 or maybe $200 in a garage sale.
Retirement accounts: Public retirement accounts, like government pensions and teacher retirement plans, are 100 percent exempt regardless of their value. Private accounts, like 401(k)s and IRAs, might be subject to an amount limit. But the law is uncertain on this point. A Pennsylvania bankruptcy lawyer can protect your legal and financial rights in situations like these.
Wildcard exemption: The federal wildcard exemption is much more complicated than the state exemption. Under the federal exemptions, the wildcard is $1,325. If you do not use all the homestead exemption, you may use up to $12,575 to protect otherwise nonexempt property.
Common Bankruptcy Misconceptions 
One of the most popular misconceptions about bankruptcy in Pennsylvania is that you are going to lose all of your property and assets. Nothing could be further from the truth. One of the mandatory steps of filing for bankruptcy is to go through a credit counseling course, which you would have to pay for. There are filing fees and legal fees that become your responsibility as the process moves along. You cannot roll these fees into your filing because the federal government does not allow it.

When you add it up, it can cost a lot of money to file for bankruptcy in Pennsylvania. That is why it is important to hire a qualified bankruptcy attorney. You could try to do it yourself, but if you make one mistake along the way, then you will need to hire an attorney to clean it up. Now you have the lingering fees from the time before you hired your lawyer and you have the new fees associated with hiring your lawyer. Rather than doubling up on fees, it is smart to hire a lawyer right from the beginning and get everything done right.
Another misconception about bankruptcy in the Commonwealth of Pennsylvania is that it is a very mechanical process that involves paperwork being moved back and forth. No matter what kind of filing you make, it is a very organic negotiation between you and the courts. It is important to remember that you may have some debts forgiven in a bankruptcy, but you will come out of the process with a monthly bill to pay to satisfy the debt that is remaining. Contrary to popular belief, your debt is not magically forgiven during a bankruptcy. Both forms of filing are restructuring processes that leave you with a payment to make to satisfy your debt. As you negotiate back and forth with the courts, you will be forced to liquidate some assets to satisfy the debt. If you enter this process without a qualified attorney, then you could wind up losing a lot more than you should. The list of exemptions is something that a Philadelphia, Pennsylvania bankruptcy attorney is very familiar with and he can use that information to help you retain your home and your precious family heirlooms. But if you go into the process without an attorney,
then you could risk losing everything.

There is so much about bankruptcy in Pennsylvania that the average consumer does not understand. The process is extremely dynamic in some respects, but very structured in other areas. If you are unfamiliar with how it works, then you risk exposing yourself to significant losses as the process moves along. When you hire an experienced attorney to see you through the process, you can salvage the important elements of your life and move forward with
confidence.

It is important to remember that a bankruptcy is a negotiation with the courts. Unless you are an experienced bankruptcy attorney yourself, you should never try to negotiate with the courts on your own. With the right kind of legal representation behind you, it is possible to come out of this process with a solid plan and a good direction for your future.
Contact Our Philadelphia Bankruptcy Lawyers
If you would like to learn more about options for debt relief in the Philadelphia area please contact Perloff Law to discuss how we can help. You can click here to email our Philadelphia, Pennsylvania bankruptcy lawyers.
We are a debt relief agency. We help people file for bankruptcy relief under the Bankruptcy Code.
A lawyer you can count on
Mr. Perloff explained in detail the process of my issues concerning my case, and helped me to understand which was the best course of action should I take which able me to go with the process very smoothly. I would recommend his services
Proactive and very detail oriented
He was awesome. Proactive and very detail oriented. Smooth transaction and thorough. Patient and would use again. I was a referral and I will continue the referral as he is trustworthy and kind.
Best bankruptcy lawyer
Brandon Perloff is simply the best bankruptcy attorney hands down. He understood my bankruptcy situation, and made it very easy to file my chapter 7 bankruptcy. Very thorough! Thanks Brandon for everything
Thorough and resposive
His responsiveness and thoroughness is second to none I am so grateful to have found him he guided me through my entire process